Cerebs Characters
Lisk
Loud & Friendly Nature Entranced Dwarf Warden
Description:
Lisk is average height for a dwarf, being around 4'5 and is lightly built but still possesses the compact power and durability of her race. The Primal energy that surges threw Lisks body is entrancing and causes her heavy emotional flare ups on occasion. Physically the energy also gives her unnaturally vigorous hair that both grows fast and tends to change hues with the season, her skin also taking on different tones based on the weather. She is often mistaken for a large halfling or a short human because of her primal nature, and the older she gets the less "dwarf like" she looks.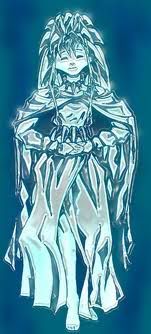 Bio:
Lisk was born to a small group of dwarves who lived on the outskirts of a large kingdom underground. Being near the surface they were not nearly as xenophobic or obsessed with the near phobia of the sky many dwarves have. She spent much of her time outside, dealing with foreigners to their lands, and shortly after puberty begun to wander into the wilderness by herself in search of something. A wanderlust had hit Lisk and she spent her time searching for the need she couldn't describe. It took years but what ever it was she found it, and changed in a single night. Touched by the wilderness, Lisk developed a direct bond to the primal world, to the spirits of the earth and the elements. Her family, who had always been more open to the outside world, were not open to Lisks new fascination with the wilderness and the strong emotions it brought out in her. While not berating it was quietly made clear that they were not happy with the path she was choosing, and so she made another choice that would shape her life, and left.
In the world Lisk found life was a great deal faster and more intense then her home on the edge of the mountain and sky. Her dwarven need for comradeship expressed itself in a intense desire to be around others, to make friends and to grow close to people quickly, taking up others causes. All the while she continued to spend a great deal of her time wandering in the wilderness, alone, experiencing what ever life changing things it was the dwarven woman experienced in the wilds when no one else was around.
The years have matured Lisk to an extent, not quite in the sense of settling her down and teaching her cautious lessons, but more like a cheese or piece of cured meat. She has grown to express who she is strongly, and knows what she likes and doesn't. Obvious to others sometimes, but not willing to admit it to herself, Lisk is torn apart by her craving the companionship of the group mixed with her almost unnatural obsession with the elements and primal nature of the world. What ever enchantment nature has ensnared Lisk with is tugging at her more and more, breaking those bonds she has developed with people, and forever trying to pull her into the forests…perhaps to never be seen from again.